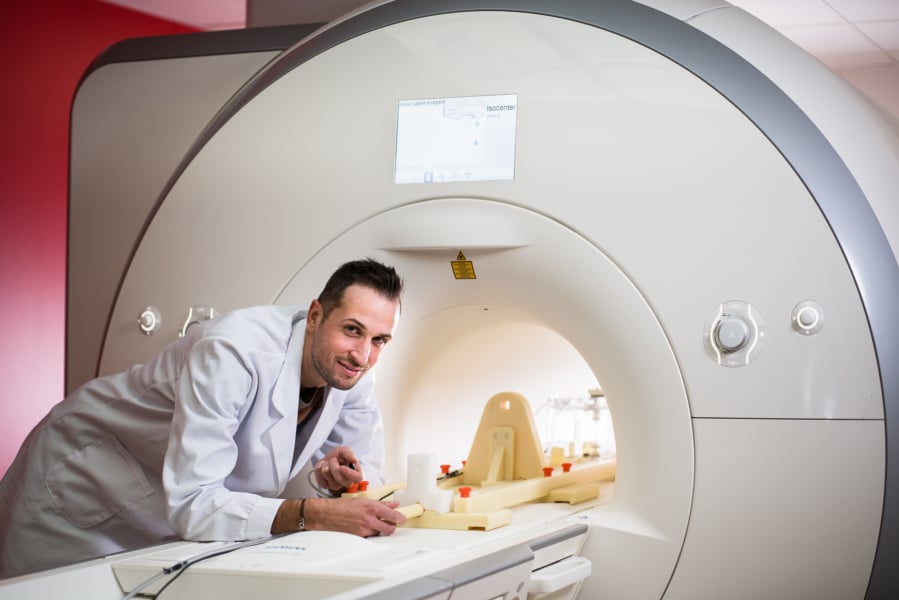 Our Laboratory Manager Yannick Schwarz answers a few questions about his career ans his current position within the Healtis team!
1/ Where are you from?
I come from a small village in the county of Moselle near the German border. I lived there until I left for university.
2/ Tell us a little more about your education / career?
After a Scientific Baccalaureate, I joined the "IUT Physical measures" in Metz (graduate internship in the Laboratory of Measurement and Analysis of Raw Materials at the Continental Plant in Sarreguemines), then I got a bachelor's degree in physics at the Louis Pasteur University of Strasbourg.
After that, I enrolled in a master's degree in Engineering Sciences at the Professional Institute of Sciences and Technology; still at the Louis Pasteur University of Strasbourg (end of study internship in the Mahle Behr plant in Hambach).
The following year I joined Testo Industrial Services as an on-site metrologist where I worked for a little more than 3 years.
3/ Your role and evolution within Healtis?
I arrived at Healtis early January 2015 as a test technician and equipment manager with the prospect of setting up a quality management system in accordance with ISO 17025 for a future accreditation.
I carried out laboratory tests while managing the fleet of equipment and client test items.
I quickly became a quality assistant and a metrology manager where my main mission was to set up, manage and evolve our system in accordance with the ISO17025 standard to ensure control of the test equipment, including the establishment of provisions for the determination of measurement uncertainties.
Today, my position within Healtis has evolved and I am now laboratory manager where, while keeping my previous assignments, I manage the activity of conducting laboratory tests (management of planning and resources, management of test technicians).
In parallel to these missions, I have always continued to carry out tests in MRI. I am authorized to conduct all the accredited tests at Healtis.
4/ How do you feel within the Healtis team?
Healtis has a friendly atmosphere and it is a pleasure to work in the company every day. Because of my duties, my days are punctuated by several different missions and therefore none are similar.